The Piedmont Chapter May picnic, originally scheduled for May 31, 2020 has been postponed to May 22, 2021. Piedmont Chapter member Gail Norwood will be hosting.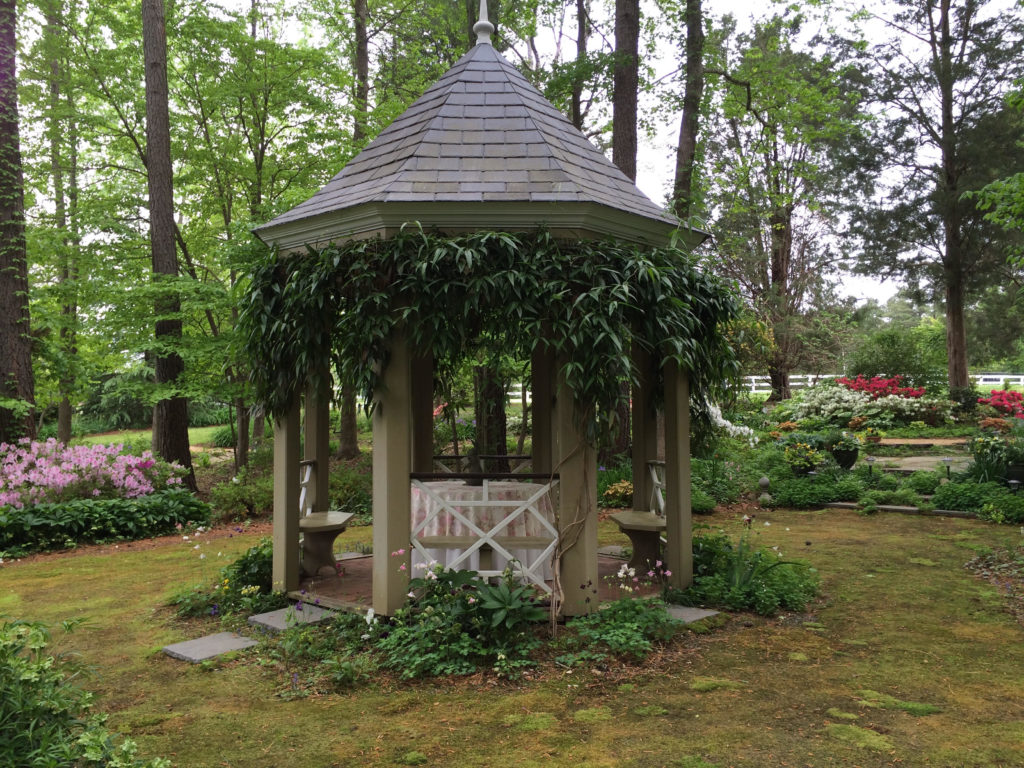 Photos from the March 21 garden tour by Tony Avent, proprietor of Plant Delights Nursery and Juniper Level Botanic Garden. In addition to the gardens, members visited the research greenhouse and Epimedium house.
This trip has been canceled, and will be rescheduled for spring of 2021.
Registration is full for Appalachian Spring Fling, a botanizing trip to western North Carolina, May 15-17. We are keeping an eye on the current COVID-19 situation. If we need to cancel, payments will be fully refunded to those who have registered.
Accompanied by plant experts and chapter members Tim Alderton and Zac Hill, we'll be exploring the hills of western North Carolina in pursuit of a variety of wildflowers, peaking in mid-May. This is an active botanizing trip, so you should be comfortable hiking for most of the day, with some short, steep grades and occasional uneven footing. Our base will be The Providence Lodge and Gallery in Lake Junalaska. Registration is limited to 16. Cost is $100 per participant for two nights. The Lodge has 15 bedrooms and 13 baths, so most people will have their own bedroom and bath. Not included: food, costs of carpooling, other incidentals. This trip is open to Piedmont Chapter members and spouses/partners only.
Courtesy of Tim Alderton, photos of some plants we may see on the trip
On December 9 and 10, Piedmont Chapter members from Raleigh, Cary, Hillsborough and elsewhere in the Triangle area of North Carolina gathered at the JC Raulston Arboretum to package seeds for the North American Rock Garden Society's Annual Seed Exchange. Seeds collected from gardens and from the wild, including species of Crocus, Cyclamen, Digitalis, Dierama, Dodecatheon and Douglasia, were carefully processed and will be sent out in January to NARGS members all over the world.
Enormous thanks to organizers Bobby Ward and Bobby Wilder, and to all the wonderful volunteers who packaged 200 taxa of seeds, large, small, and invisible, for the NARGS 2020 Seed Exchange!
We finished early, so not everyone who signed up was able to work. You are all appreciated though, for being available and working as needed at this very busy time of year!
Special thanks to everyone who signed up: Tim Alderton, John Barnes, Gail Beasley, Cyndy Cromwell, Nancy Doubrava, Suzanne Edney, Tom Harville, Mitzi Hole, Sandy Horn, Jim Hollister, Amelia Lane, Elsa Liner, Ruth Little, Val and Bill Lorenz, Marlyn Miller, Anne Porter, Graham Ray, Neil Sasser, Wayne Stephens, Jane Sundin, Janice Swab, Charlotte Thomann, Bobby Ward, David White, Bobby Wilder and Scott Zona.
Seed ordering is open to NARGS members beginning December 15, with the seed lists going up a couple of days in advance. You may join NARGS online if you would like to order seeds and have not yet become a member – just click "join" on the home page.
Also on the home page, please consider clicking on the "Amazon" link before starting your online holiday shopping. It's a great way to support NARGS for free!
Link to Seedex information: https://nargs.org/seed-exchange-news
Link to NARGS home page: https://nargs.org/
Several members of the Piedmont Chapter were on the recent NARGS "Fall Bulbs of Greece" tour with Lefteri Dariotis, aka Liberto Dario. Here are a few photos, much more to come at the April 18 meeting.
More photos from Green Swamp, taken by Jim Phillips, October 13, 2019. Thanks Jim!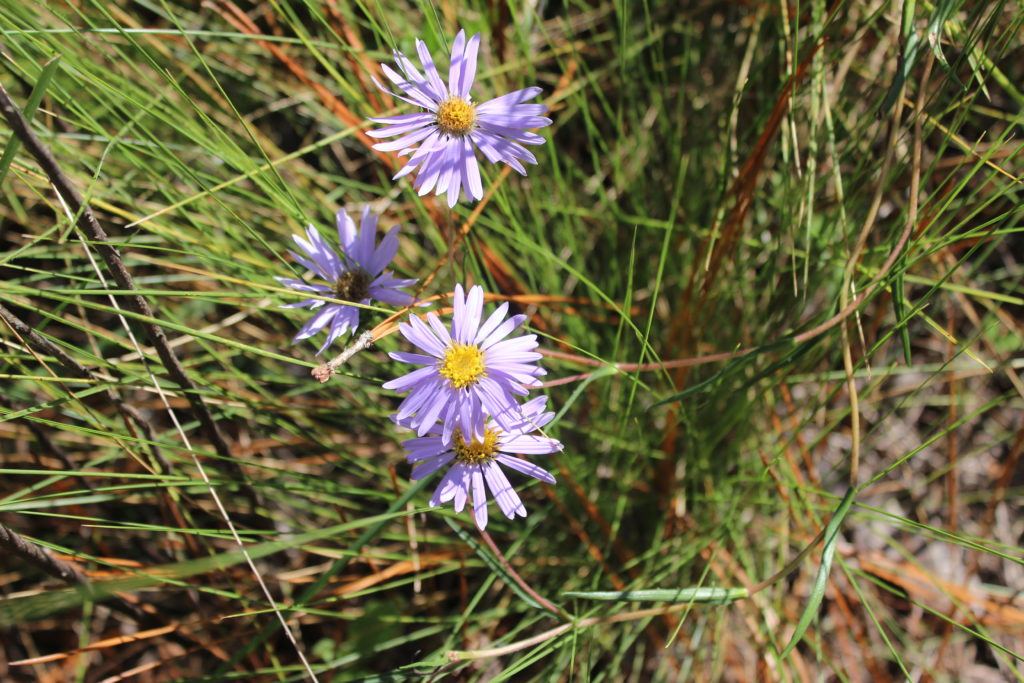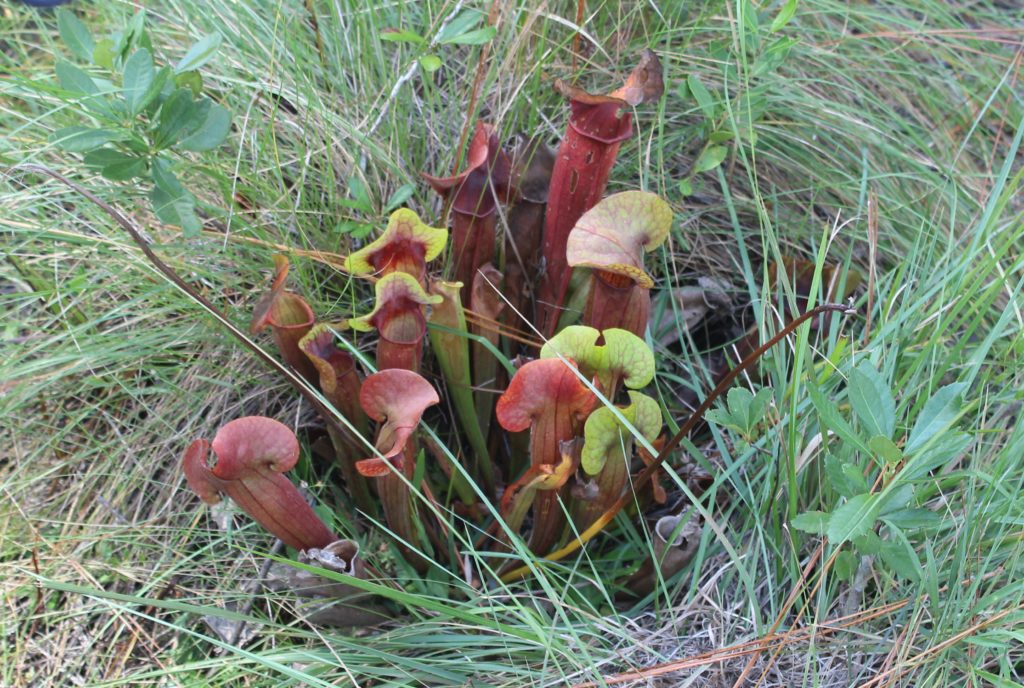 Photos from the day trip to Green Swamp Nature Preserve, October 13, 2019