Chapter members are invited to share favorite plant photos, from your garden or your travels
please send submissions, with plant ID, if known, and location: cyndycrom@gmail.com
Thanks to Membership Chair Bobby Wilder for the photo of his wonderful Lonicera tellmanniana, blooming beautifully now at the end of April.
Thanks to member Ann Swallow for her photos of Alliums from last fall's bulb sampler sale, as well as her purple and white Bletilla orchids, looking wonderful this spring!
Thanks to Treasurer David White for sharing photos of early bloomers in his garden. The Narcissus began on December 6, the Iris on December 13.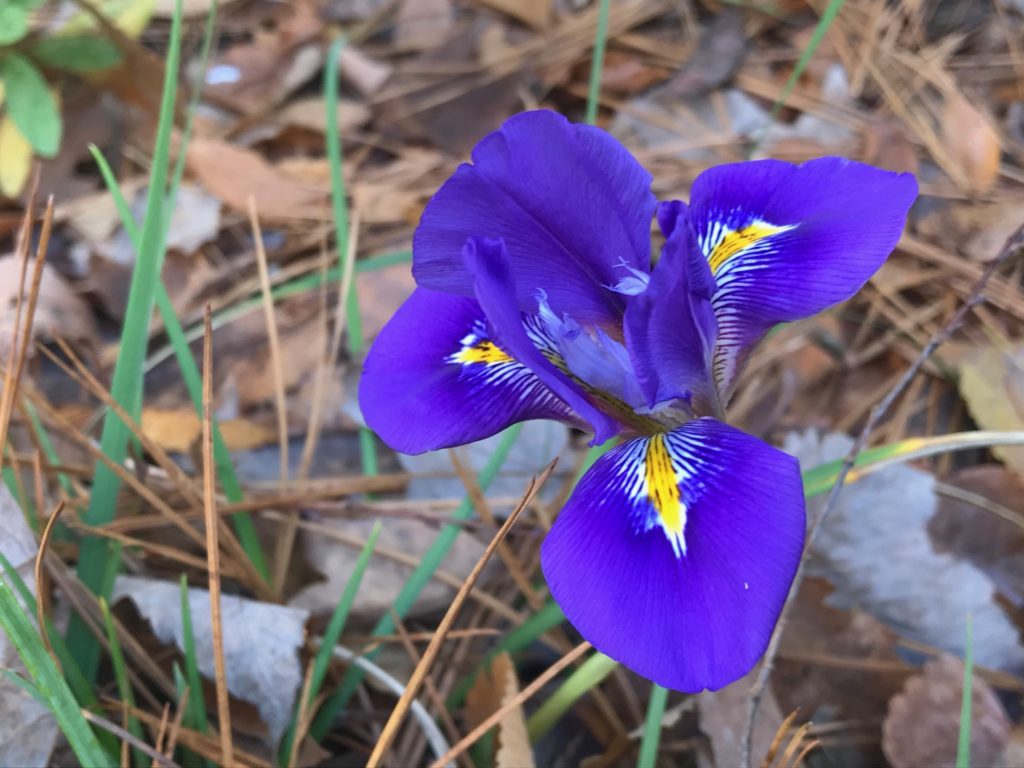 It's almost November, but Salvia leucantha and climbing aster are still going strong in Bobby Wilder's garden!
Ginger lilies, begonias, cannas, lantana and crinum bring late summer pizzazz to the superb garden of chapter member C.J. Dykes.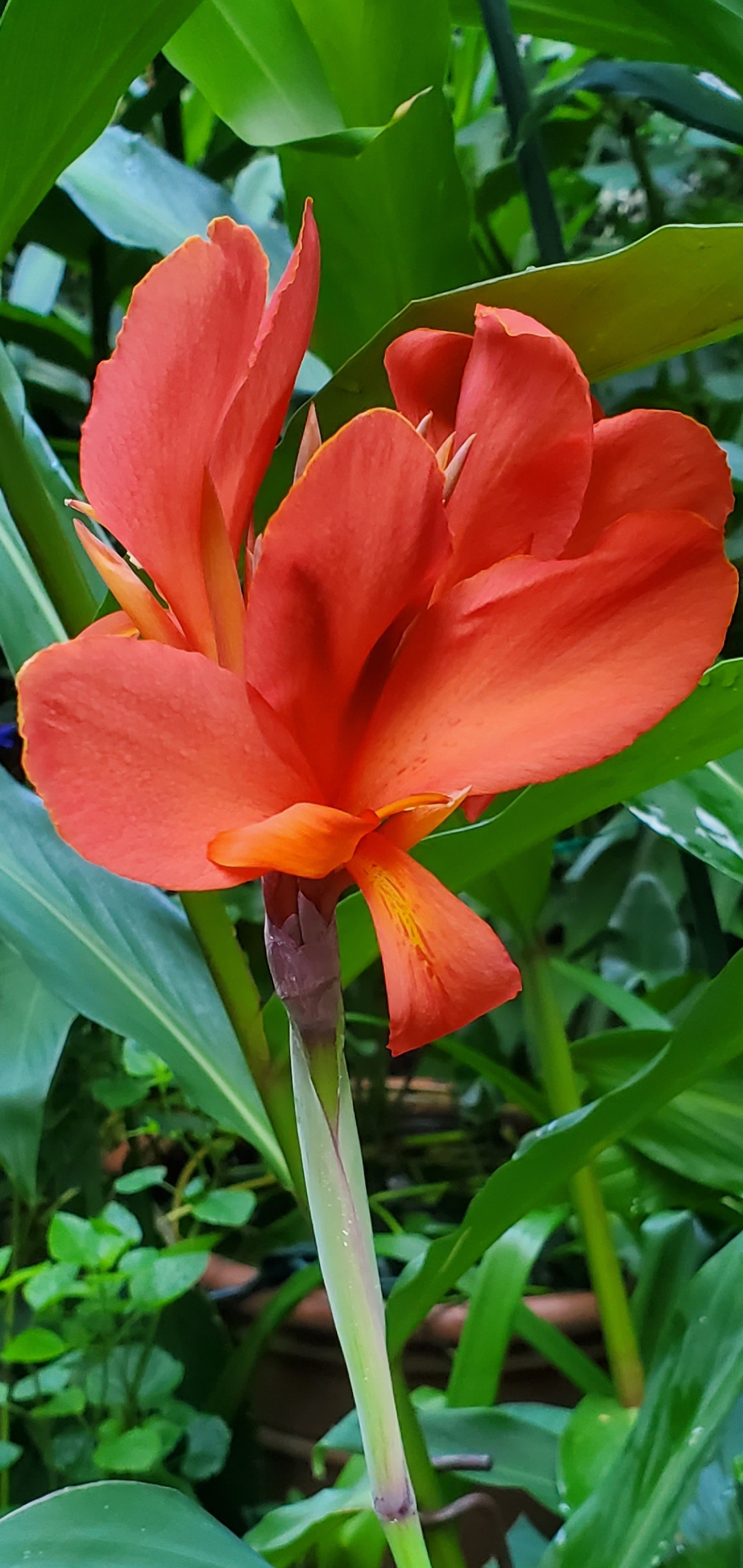 Jim and Anita Hollister have only recently moved to a brand new subdivision in Apex, but already their garden is full of wonderful structure and exciting plants, some of which are heirlooms, having been with them through various moves over the years. We were accompanied on our tour around the garden by Scout, their impeccably mannered Westie.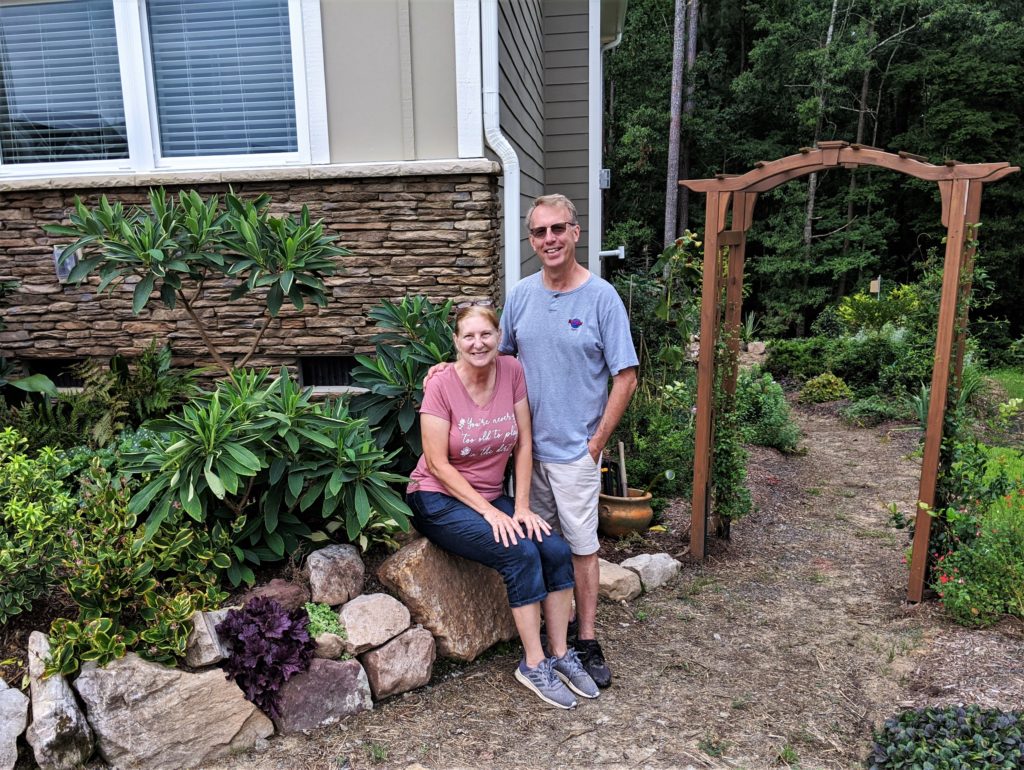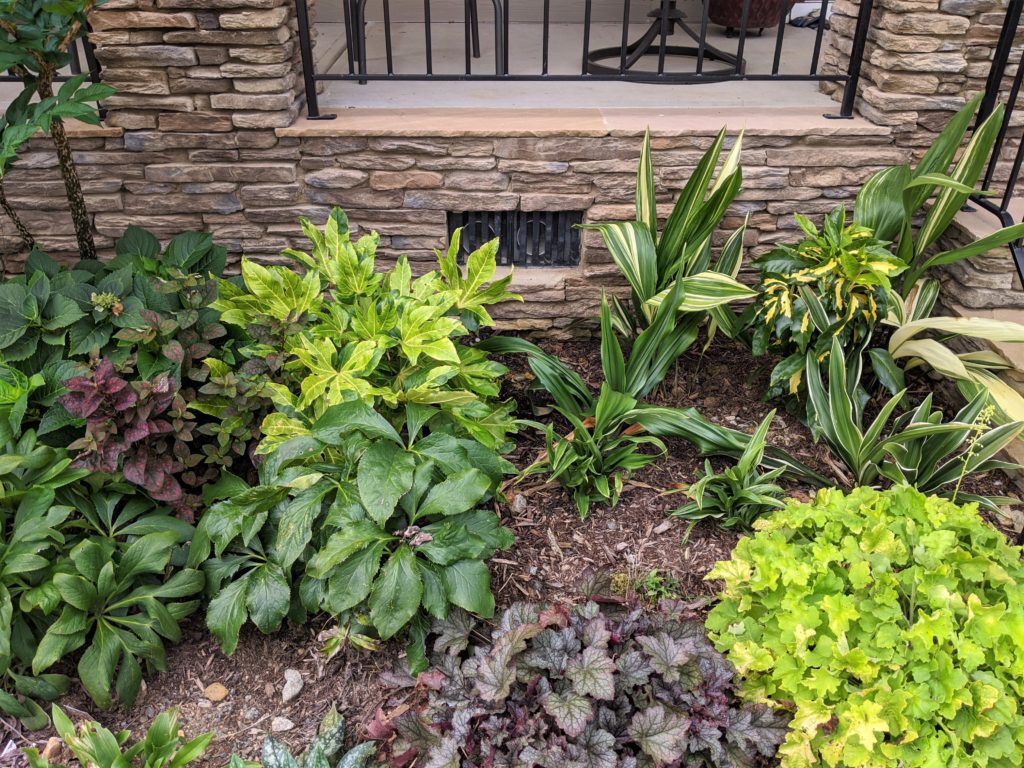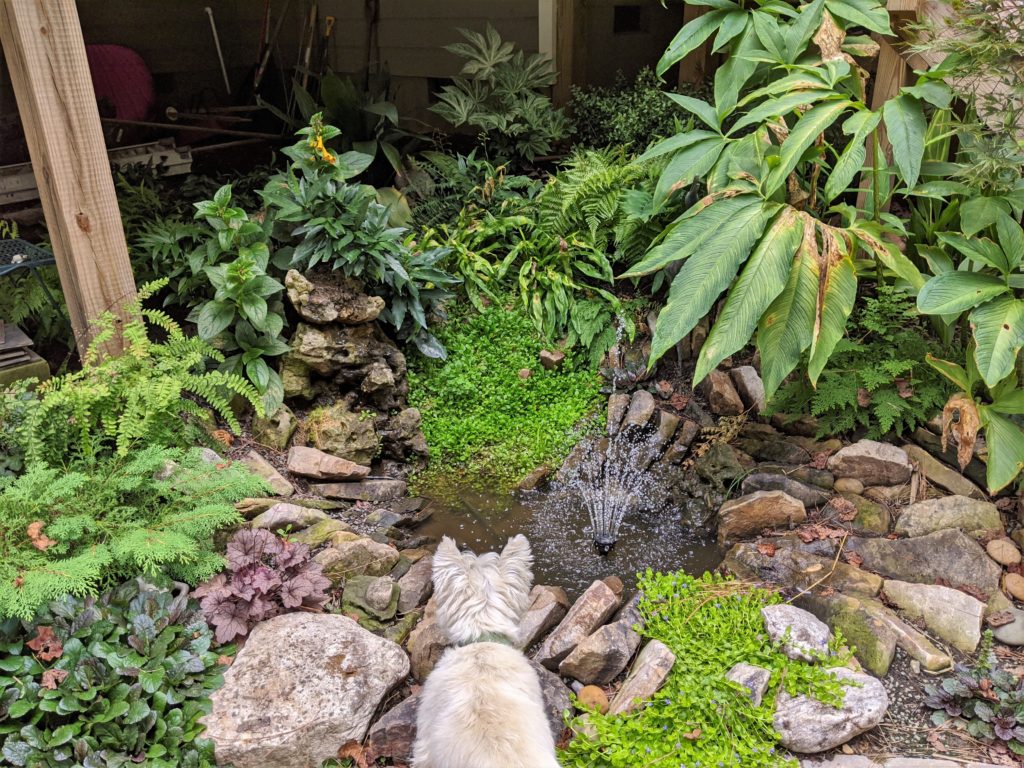 Here are a few more spring photos from chapter member Gail Norwood – thanks Gail!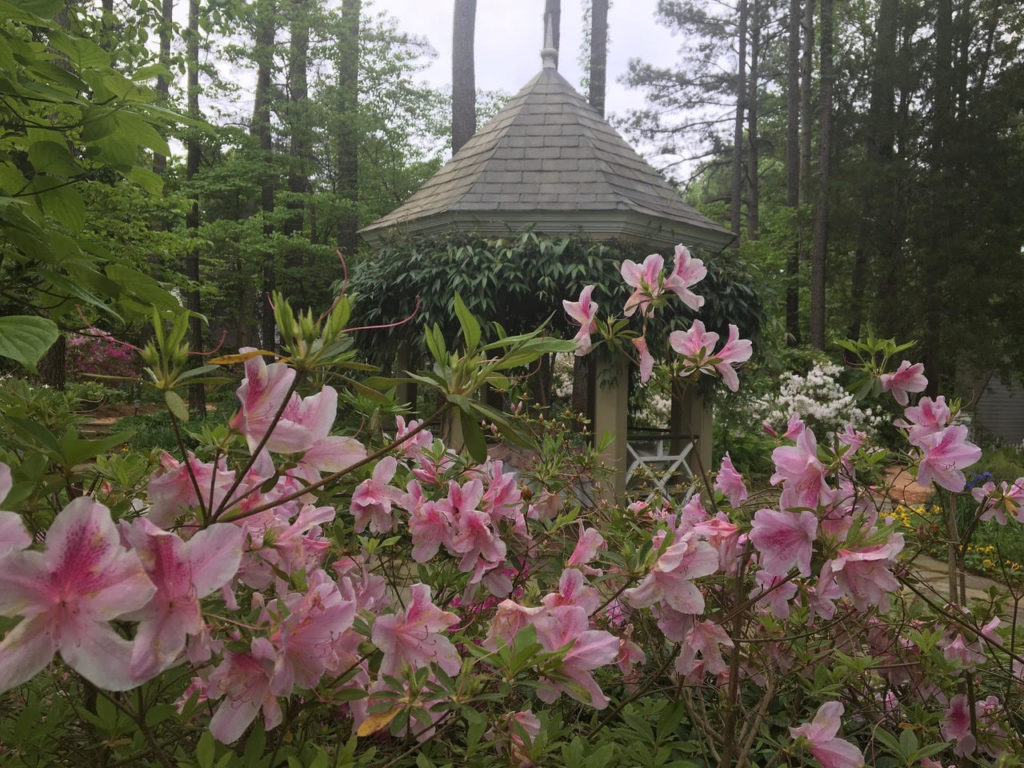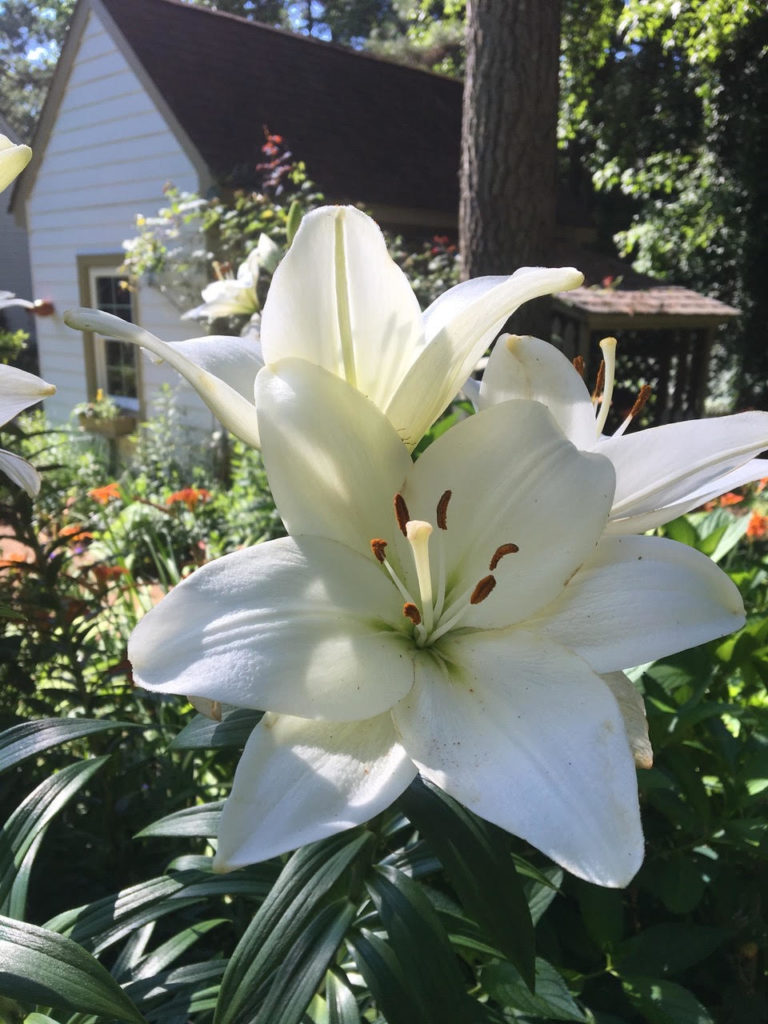 Thanks to Nancy Doubrava for sharing three amazing photos by Tim Alderton from the JC Raulston Arboretum's Crevice and Rock Gardens.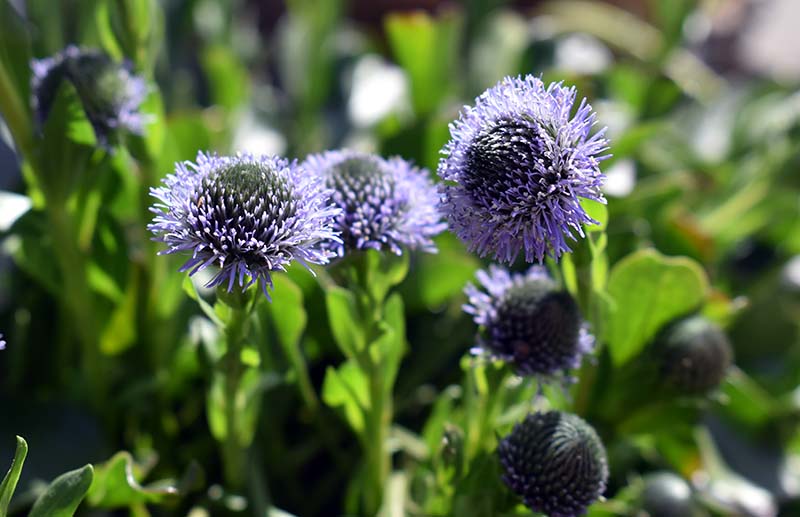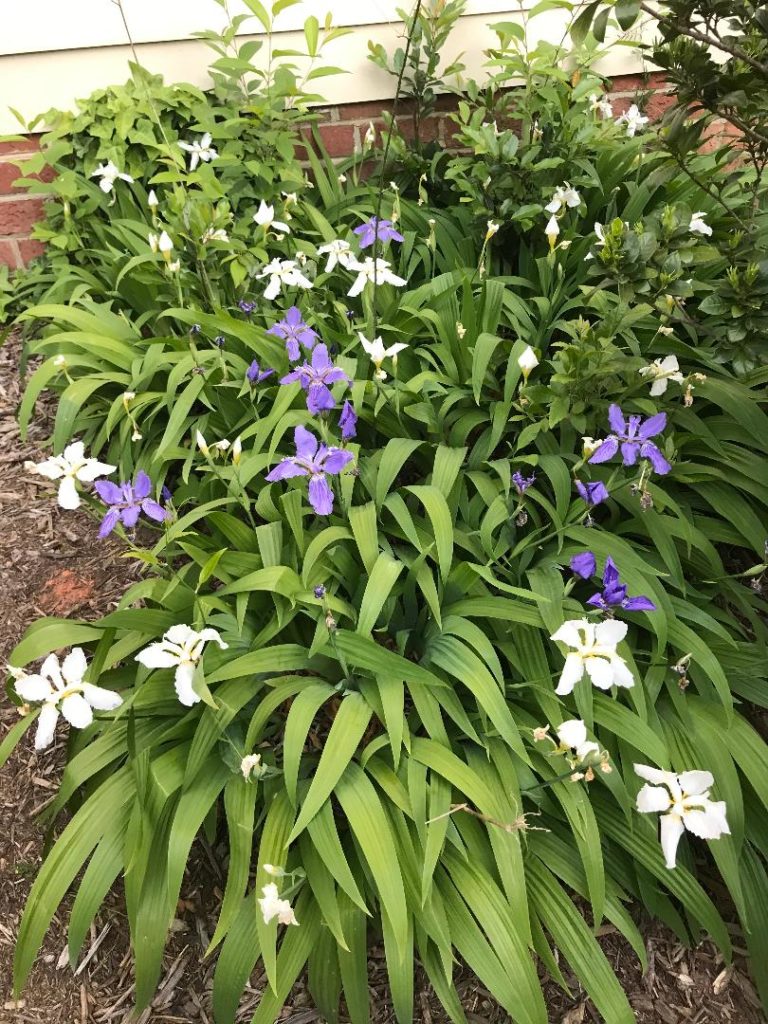 Three springtime images from the superb garden of member Gail Norwood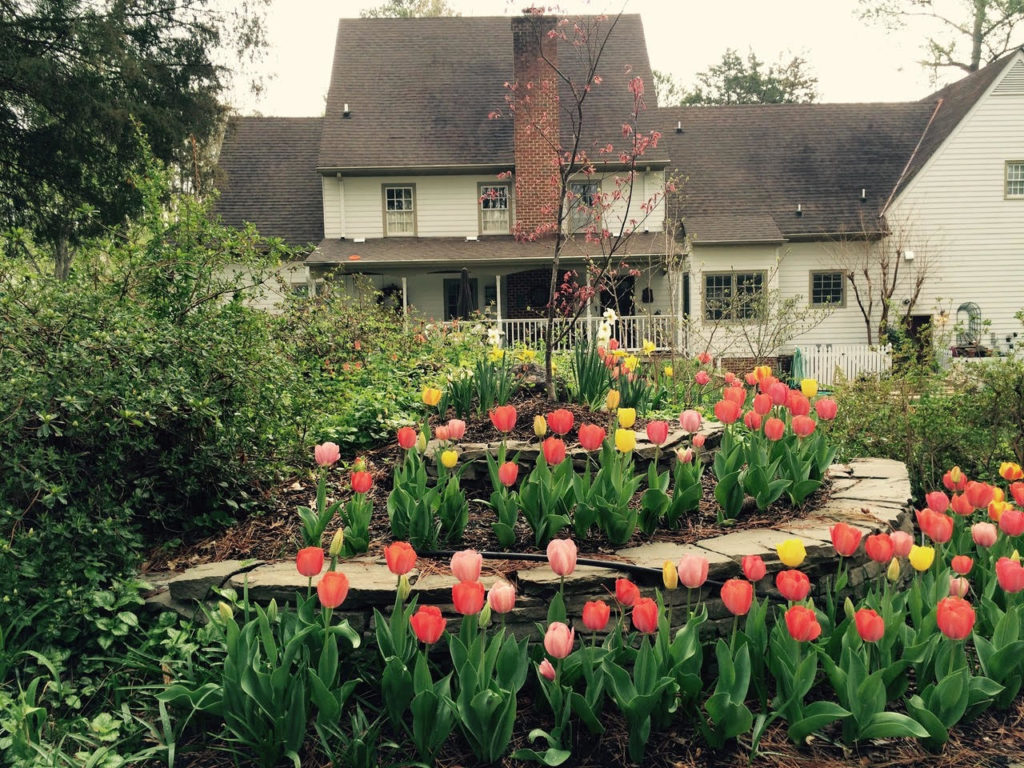 Past Chapter Chair Amelia Lane shares a photo from her garden of a birdfeeder converted to a nesting box by wrens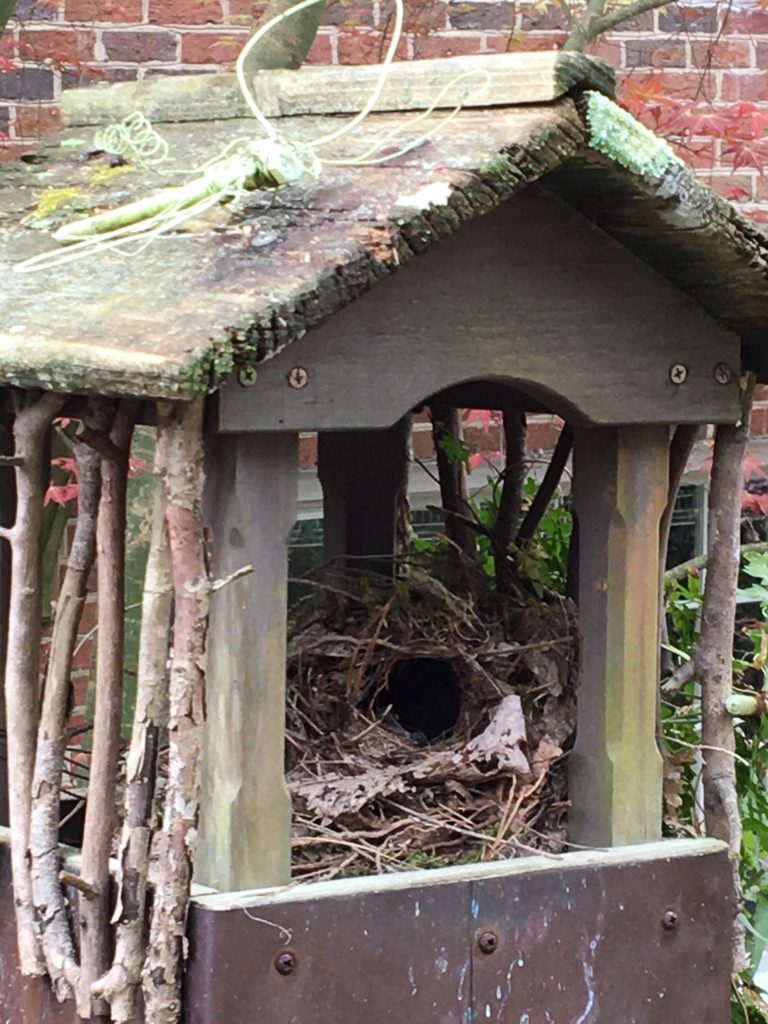 Chapter member Jerry Yu shares a couple of signs of spring: a sweet yellow crocus and NARGS seedex sowings.
Piedmont Chapter Program Chair Bobby Ward is having great success with container-planted Narcissus bulbocodium conspicuous 'White Petticoat', purchased last fall through the chapter's sale of bulb samplers from Van Engelen.
Now for something completely different, as NARGS members begin sowing and growing their first batches of seed, ordered through the 2020 NARGS Seed Exchange, Pacific Bulb Exchange and others. Chapter members Ruth Little and Charlotte Thomann do their ordering and sowing as a joint operation, and aren't afraid to try difficult taxa. Here are some photos of what these slightly mad plant scientists have been getting up to in recent weeks.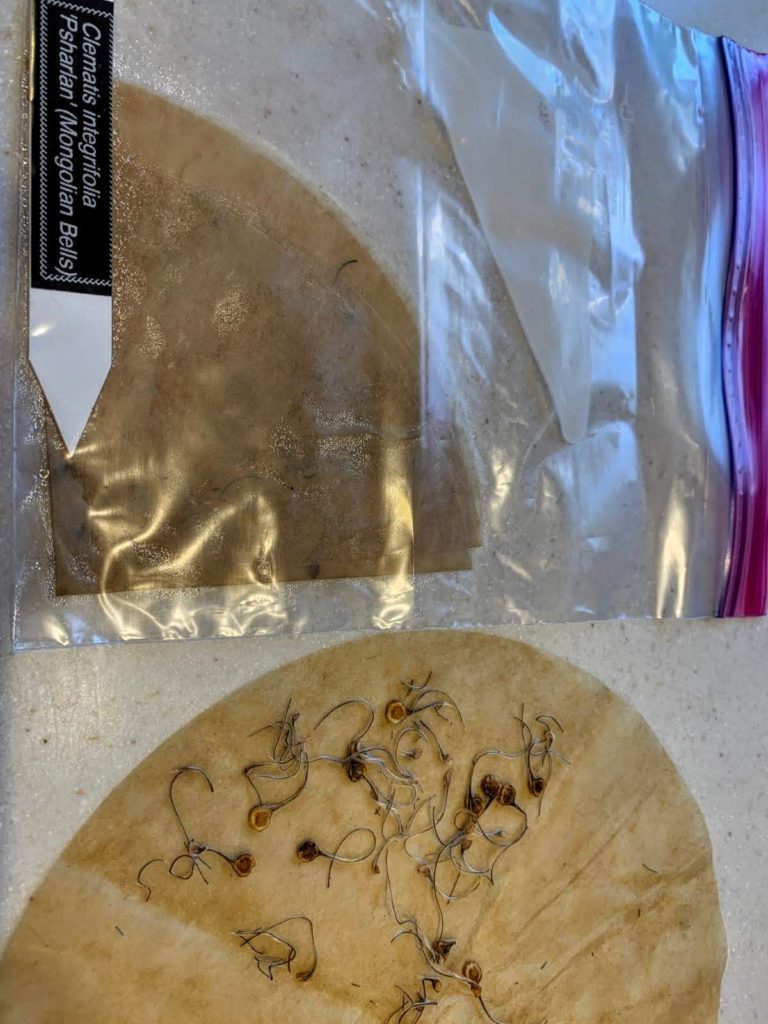 Are you having some early luck with seed exchange treasures? Please submit your photos, to educate and inspire others, as second round ordering commences March 1, 2020.