Fall Bulb Sale – SOLD OUT
Thanks for your support!
You will get five each of eight different bulbs – 40 bulbs per bag!- for $20!! Varieties include Allium karataviense, Allium siculum bulgaricum, Anemone 'Giant Blue Poppy', Fritillaria meleagris 'Alba', Ipheion uniflorum 'Rolf Fiedler', Iris reticulata 'Clairette', Narcissus romieuxii 'Julia Jane' and Narcissus 'Thalia'.
Photos below by van Engelen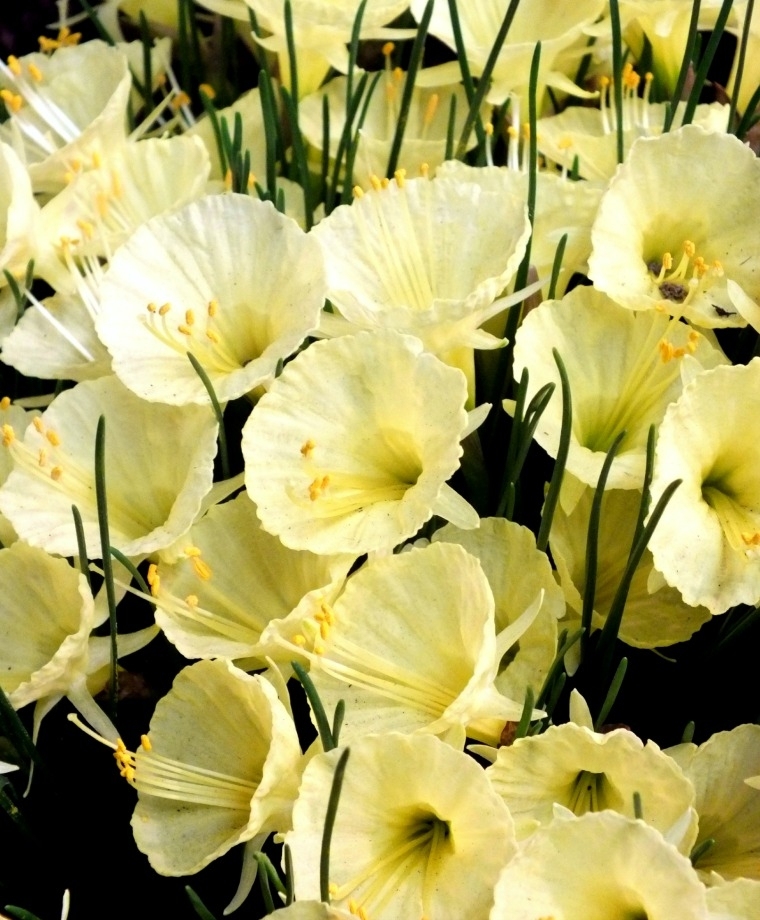 Thanks to Elsa Liner, David White, and Cyndy Cromwell for researching and helping make our selections. So many choice bulbs!!
We hope to be back at Raulston Blooms in 2021 – watch this space!
The Spring Plant Sale is the main fundraiser for the Piedmont chapter. Money raised enables our chapter to support our program co-sponsor, the JC Raulston Arboretum. In addition, plant sale funds allow us to host chapter programs, featuring outstanding, nationally known speakers such as Hans Hansen of Walter's Gardens and Panayoti Kelaidis of Denver Botanic Gardens, as well as internationally known speakers through the NARGS traveling speaker program.