New Feature! Click on link for Members only chat
MARCH 21 & APRIL 18 MEETINGS ARE CANCELED
On March 21, Tony Avent, chapter member and proprietor of Plant Delights Nursery and Juniper Level Botanic Garden, held a crevice garden tour, in lieu of our canceled meeting. For additional photos, see the News page.
Social distancing was observed, as were fantastic plants, the research greenhouse and Epimedium trials. We are very grateful to Tony for a wonderful morning in the company of a superb plantsman and his plants.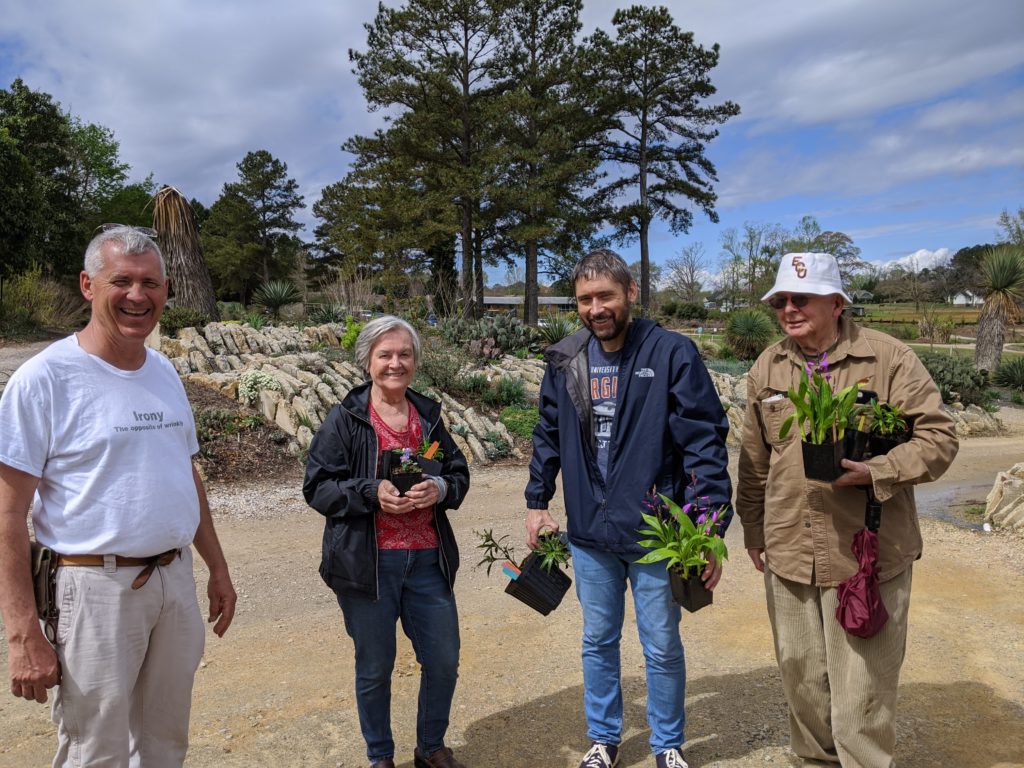 Miss a meeting? Many programs, recorded by chapter member Chris Glenn are available online.