Our next meeting will be in person on Saturday, September 17, 2022 at 10 am at the JC Raulston Arboretum. Our speaker will be Jeremy Schmidt of Juniper Level Botanic Garden, presenting a talk on Installing a Crevice Garden in Portland, Oregon. The meeting will also be available online.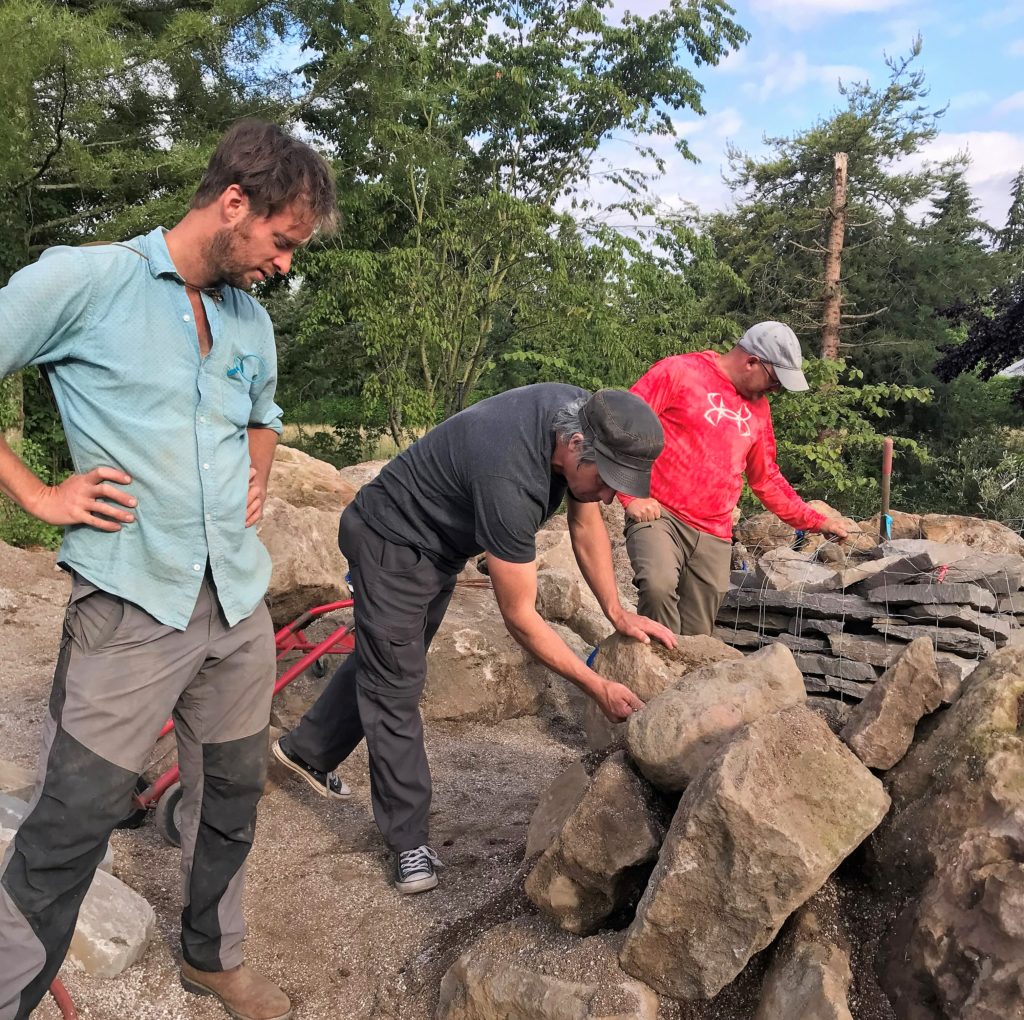 Jeremy, Kenton Seth and Paul Spriggs installed the first crevice rock garden in Portland, Oregon this past June. The project, funded by the North American Rock Garden Society and private donors, was installed at Rancho Cistus Botanic Garden as a demonstration garden to coincide with the annual meeting of the American Public Gardens Association. Jeremy, who organized and coordinated the project, will describe the idea behind the project, organizing the team, selecting and installing stone and plants, as well as the response from the APGA members.
WHERE IN THE WORLD???
Chapter members are off on their travels this summer – send your photos of destinations near and far!
Wave Hill received the Francis Cabot Award this year. For more photos and a description of this garden, please see the Awards section of the NARGS Quarterly, Summer 2022.
SPRING PICNIC, 2022
Rain threatened, but save for a 5 minute drizzle, we had a beautiful day on Saturday, May 14 for a picnic at the home garden of Jim and Anita Hollister. Everyone thoroughly enjoyed touring the gardens, meeting Scout and spending a relaxing time together. Here are a few photos, lots more to come in the next Trillium newsletter.
We really had a great time touring the Gardens and Caine Conservatory at High Point University with Patrick Moore and Jason Lattier on September 11. The weather, gardens and conservatory were all stunning – it was a great opportunity to see amazing plants in a beautiful setting. Thanks to Patrick, Jason and High Point University for a fantastic day!