It was great to see so many of you at the Plant Delights Open House on Saturday, May 16! Members old and new picked up surplus seeds from Seedex 2020, as well as free plants donated by Tony Avent.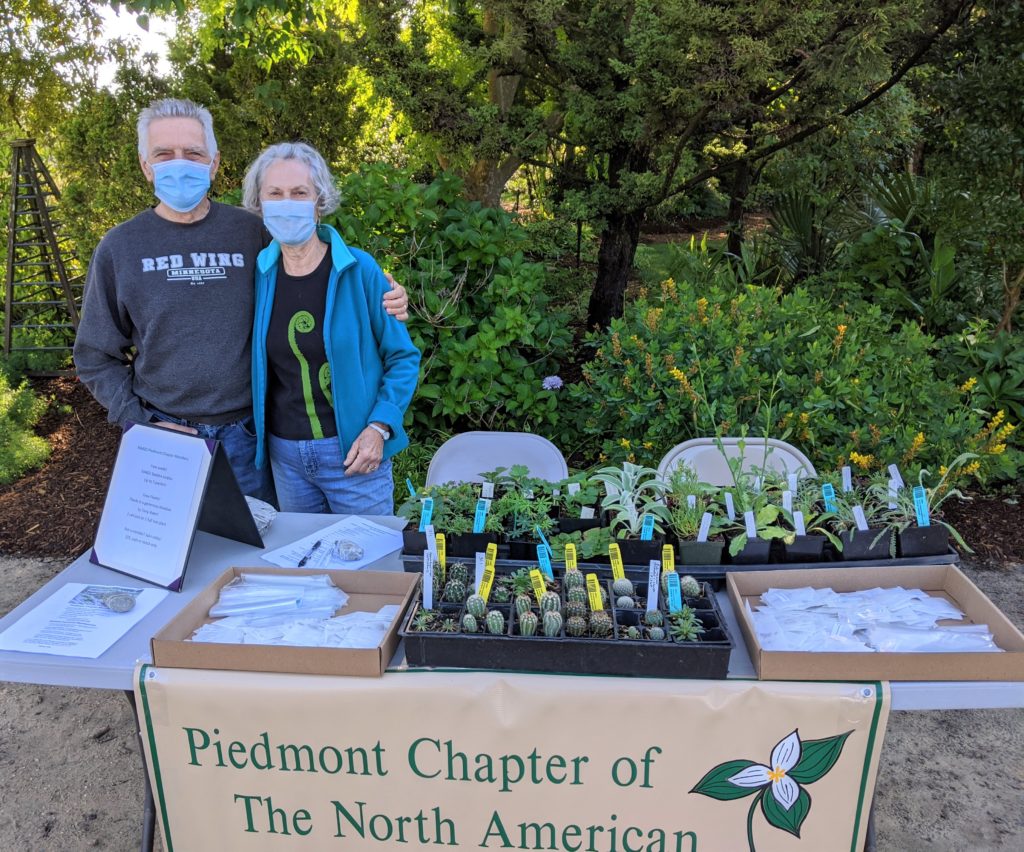 Message from NARGS President, Elisabeth Zander:
Yes, we have all been pent up in our gardens for weeks now. Seedlings are sprouting. Orders from nurseries are arriving. But we are missing the inspiration from visiting other gardens. Oh yes, and hiking in the field. We here at NARGS have been busy though, preparing for our first virtual international rock garden symposium for you. It is so exciting! We have gathered first class speakers and gardens to give you ideas for plants and gardens at our live conference: TAPROOT 2020.
Our lineup includes talks and tours by rock-star plants persons: Nick Courtens (Betty Ford Alpine Gardens), Anne Spiegel (Millstream Award Garden), Tony Avent & Jeremy Schmidt (Juniper Level Botanic Garden), Mariel Tribby (Missouri Botanical Garden), Todd Boland (MUN Botanical Garden), and David Sellars (Millstream Award Garden). There is even a live workshop on Daphne cuttings by the master Don LaFond. We will end the conference with a look at the AGM in Durango 2021.
True, we are very sorry to have missed you all at our annual meeting in Ithaca with all its fantastic gorges. Another time perhaps. But consider saving the date for this virtual conference on June 26-27, 2020! Registration details will follow soon. NARGS members $50, non-members $90.
Cheers
Elisabeth Zander
President, NARGS
On March 21, Tony Avent, chapter member and proprietor of Plant Delights Nursery and Juniper Level Botanic Garden, held a crevice garden tour, in lieu of our canceled meeting. For additional photos, see the News page.
Social distancing was observed, as were fantastic plants, the research greenhouse and Epimedium trials. We are very grateful to Tony for a wonderful morning in the company of a superb plantsman and his plants.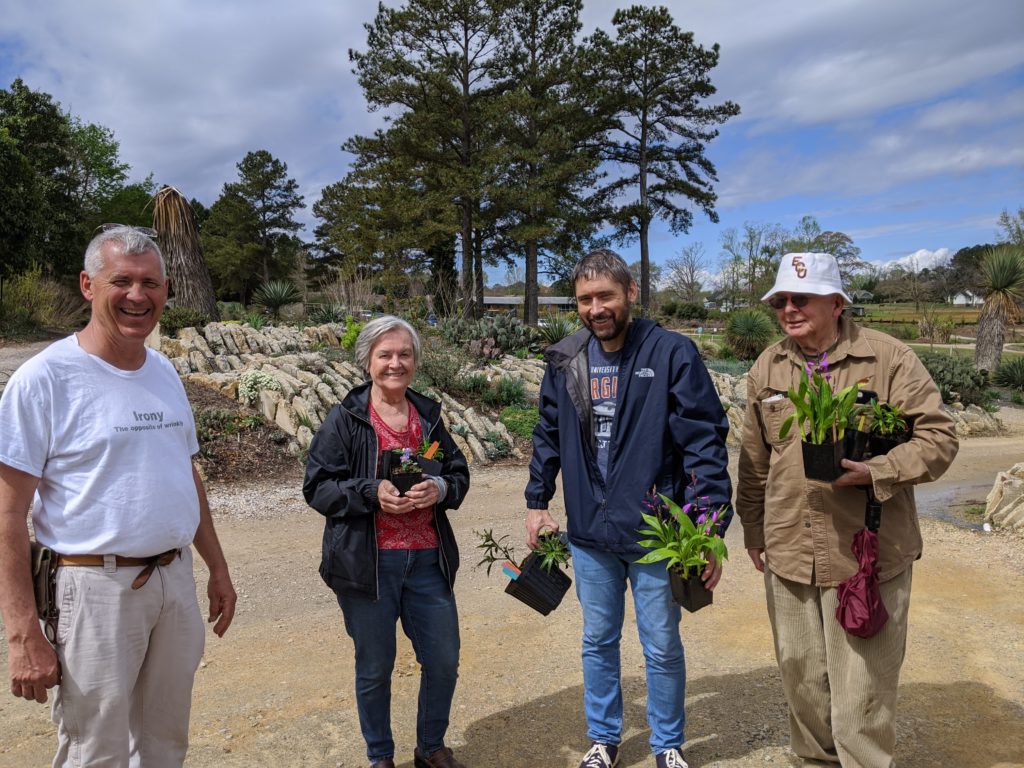 Miss a meeting? Many programs, recorded by chapter member Chris Glenn are available online.